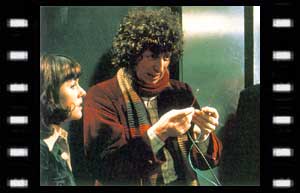 For those who don't know, or don't care, or are too young, or otherwise remain emotionally unaffected by the news that Tom Baker is to be
the new voice of BT text messages
, the title is a reference to
Genesis of the Daleks
. The Doctor has the opportunity to wipe out the embryonic Daleks, thus preventing misery and enslavement for millions. But… might there not be some good that might come out of the evil? Is such a decision really so straightforward? When I first saw this, my seven-year-old self realised that very few big ideas could exist with no shades of grey whatsoever.
I strongly suspect that Bush, Blair and Osama were doing something else at the time. Maybe
The Bionic Woman
was on the other side.