Now, it's not as if Toby and I were bosom buddies or anything. But you know what college is like, that big social Venn diagram. We crossed each other's paths, went to some of the same parties, some of the same clubs. In my second year I shared a house with someone who'd been at school with him, and I reckon she still carried a very faint flame. He looked a bit like Johnny Depp, although we probably didn't know that at the time. Maybe when I first saw a Johnny Depp film I thought,
"Crikey, that bloke looks like Toby!"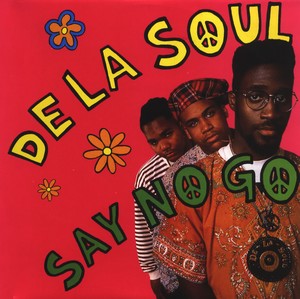 And then he disappeared to the States, and then I heard some vague news that he was back and presenting music shows on some satellite channel, but nobody I knew had satellite back then. That was pretty impressive, and I felt a slight pang because I'd applied for one of those jobs, and they never even replied, and I think it was because I must have seemed too enthusiastic about
De La Soul
, or maybe I wasn't quite enthusiastic enough, or maybe it was the
Soup Dragons
. And now I'll probably never know.
And then I bumped into Toby when we both auditioned for a presenting job on
The Word
and he said
"What are you doing here?"
and he was perfectly friendly, but in retrospect maybe he stressed the
"you"
bit just a little too much, but if he did, he was right. I was always going to be a backroom boy, but that's OK. At least he didn't get the job this time. Neither did
Davina McCall
, incidentally, or that bloke off
Teenage Health Freak
.
Katie Puckrik
got it. I knew she'd get it as soon as she walked in, because I'd seen her in
i-D magazine
. It was the early 90s by then, and these things mattered.
And then Toby ended up on MTV Europe, and he interviewed Madonna and talked about grunge bands. And then he sort of went off the radar as far as I was aware, until I heard him this week
explaining techno
to Radio 4 listeners. He described the collective emotional experience of listening to techno in a field with 5,000 other people as something akin to winning the Boat Race. Well, it
was
Radio 4.
I do feel old.