According to a
survey carried out by the University of Leicester
, 12% of opera lovers have taken magic mushrooms.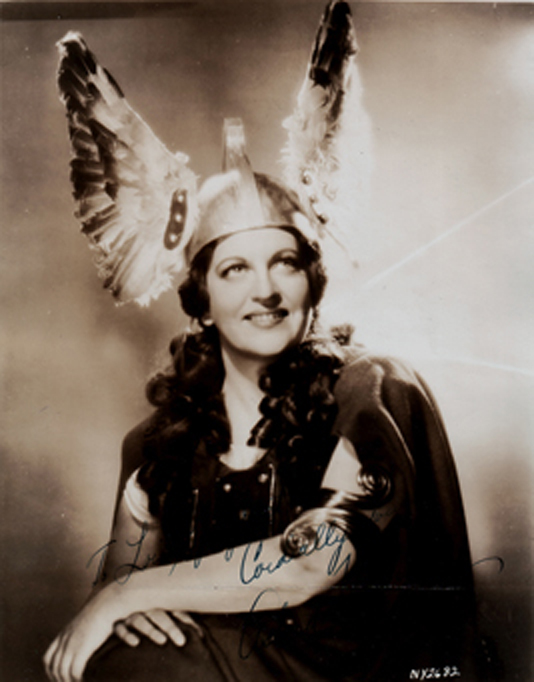 Opera being one of the few musical forms that's never really sparked my motor (with all due deference to my darling departed grandma, for whom Placido Domingo was second only to David Gower in the geriatric crush stakes), I have to wonder if four hours of Wagner might go a little faster if one is enjoying a
Huxley
moment. Also, considering the picture above, I reckon the figures for performers may be considerably higher.
Also plucked from the cultural snowdrift in recent days:
Rock's Backpages
, that inavaluable resource for lazy music journalists everywhere, hits its fifth anniversary and 10,000th article; Charlie Brooker
destroys Justin Timberlake
(
"testes the size of capers"
indeed); Conservative Party activists
freelance as art critics
; a woman with even less talent than breast tissue is voted the
greatest ever Hollywood starlet
; and finally we get to see what
Girl With A One-Track Mind
looks like. She seems to be the sort of nice, middle-class Jewish girl my other grandma might have wanted me to settle down with; but, more to the point, is Sharon Osbourne turning into
the mum from The Brady Bunch
, or what?
And finally, I need your advice. Some of you may recall that I've joined
LibraryThing
, the online book catalogue site; indeed, a number appear to have followed suit. Well, I have a dilemma. For my birthday, Small Boo gave the Pocket Penguins 70th anniversary box set, which comprises 70 little books. Now, should I enter all 70; or just put in one entry, for the box?
Your thoughts on the matter, or any matter, except bloody opera, are welcome.